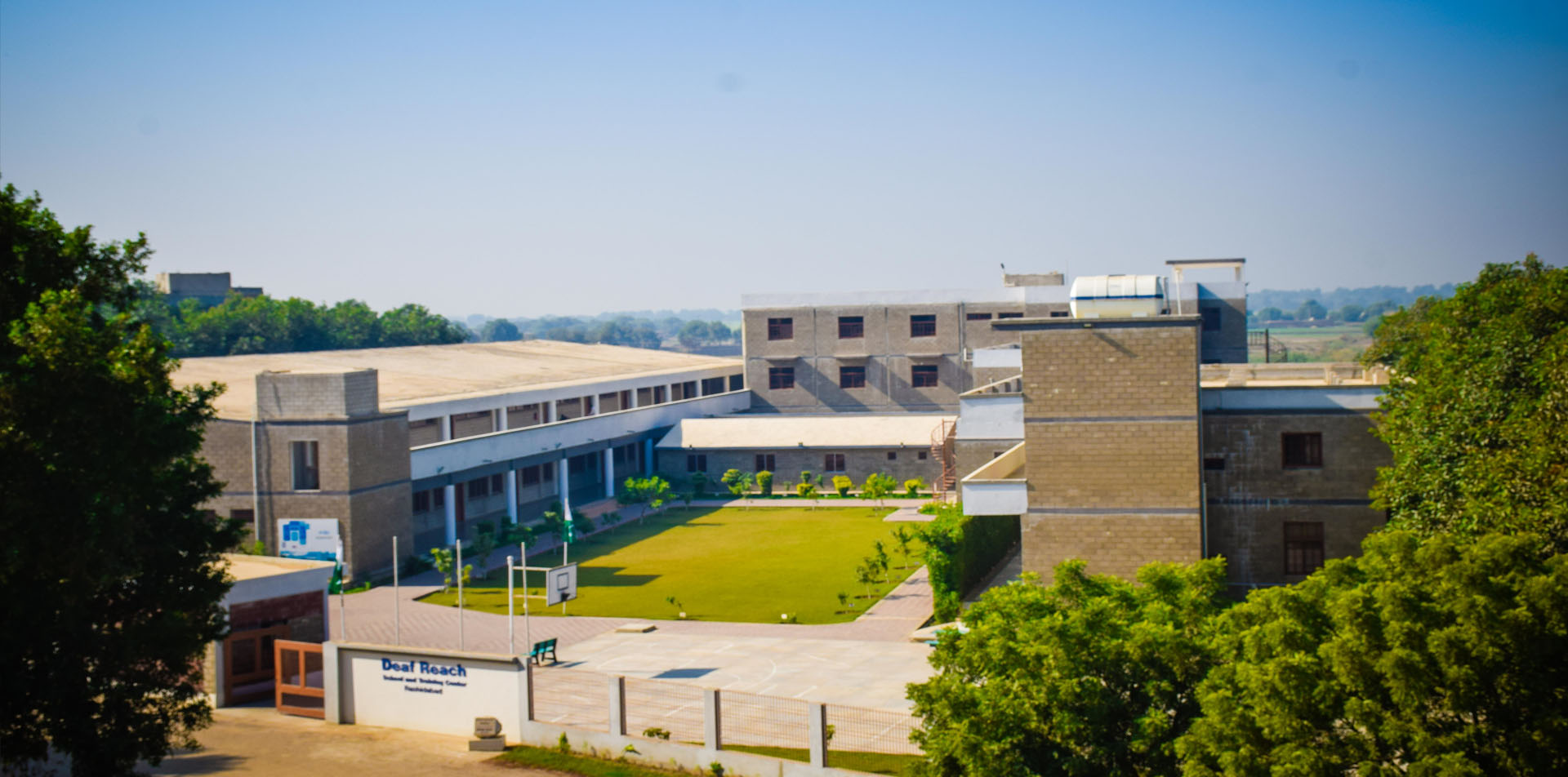 Deaf Reach School & College
There are 1.25 million deaf children in Pakistan and of thee, less then 5% attend school. Deaf Reach a program of Family Educational Services Foundation is working to meet the great need of Deaf education in Pakistan.

The program's innovative and holistic approach includes education and marketable skills for deaf children and youth Development of teachers and interpreters; training for parents and communities Advocacy Employment and job placement Development of educational resources for the Deaf. To date, over 5000 deaf students have passed through the Deaf Reach Program.

Deaf Reach Schools and Training centers are located in Karachi, Hyderabad, Sukkur, Nawabshah, Rashidabad and Lahore. It is the only branch network of Deaf schools in Pakistan.

Deaf Reach's Rashidabad campus is a custom built campus with capacity for 500 children which has been generously donated to FESF. The construction was single handedly financed by Mr. Khurram Hussain and Sameera who named it after their mother "Begum Rehana Nazar". This campus was inaugurated by Mr. Col. Nazar Hussain and Mrs. Rehana Nazar on 14 th Nov '14 with over 20 classrooms, vocational training labs and residences, Deaf reach Rashidabad is a center of excellence for Deaf Education in the country.
Celebrate Pakistan Day in Pakistan Sign Language (PSL)
In celebration of the diversity and strength of Pakistanis, Deaf Reach released a version of Shehzad Roy's classic "Hum Ek Hain" (We are One) in sign language. In response to the stigma against differently-abled individuals, Deaf Reach encourages everyone to embrace difference.
Share this page on social media?